LOI Team
We are extremely well networked to reliable sources and we never will or have ever identified whom are clients are without their [clients] Express Permission. LOI guarantees absolute discretion and client confidentiality.
Here is a list of some of the members of our team. 
Many of our investigators have previous experience working for the Government at National level, including the British Intelligence services, CIA and Department of Justice. 

They also have experience co-operating with foreign governments and working with police units,  with the exception of our youngest team member. 
Due to the nature of our business, the identity of some our operatives needs to remain protected. However, we'd like you to meet some of the key members of our team here.
Sir Rupert Dewey
Chairman
Having qualified in 1978 as a Lawyer of the Supreme Court, Sir Rupert built an illustrious career in law, which quickly expanded handling reputational claims, management and representation of many celebrities whilst holding boardroom positions thanks to his expertise in commercial law. Over the years, he has helped high profile individuals as well as many companies with contracts, mergers and acquisitions, asset management, due diligence, regulatory compliance, auditing and dispute resolution amongst many other difficult operations, all of which present a myriad of complications before they can be brought to a satisfactory conclusion.
Given the amount of work that Line of Inquiry undertakes from corporate clients, family offices and law firms, Sir Rupert Dewey is the ideal professional for the position of Chairman. Under his guidance, we are seeing a growing number of companies worldwide, particularly those serving High-net-worth Individuals, coming to us for their investigation needs related to the previously mentioned fields.
Sir Rupert has also helped several charities to multiply their funding, protect their viability and develop a strategy for long-term growth.
Gavin Burrows
Founder and Senior Partner
Having completed his training as a private investigator in 1994.
Burrows is a tenacious, accomplished private investigator chosen by private clients, lawyers, celebrities, high-net-worth individuals and captains of industry.  Providing first class investigative services in the U.K. and at a global level. With 30 years of experience, Burrows has proved to be second to none at navigating the most intricate cases with the utmost diligence, dedication and what is most important in this business, total confidentiality.
Career highlights that show Burrows versatility and professional skills (and that he can speak of) include:
Prevented and identified key individuals involved in the attempted theft of DNA from HRH Prince Harry;

Overseeing the investigation of a major international sex-trafficking network.

Provided key evidence that facilitated successful convictions for a planned car bomb plot by the animal rights campaign group "Stop Huntington Animal Cruelty" (SHAC);

Locating Viktor Kozeny (the pirate of Prague) himself and his web of financial and physical assets;

Advising FIFA (Federation Internationale de Football Association) in an internal publication for every FIFA member on personal and family security.

Recruited and Freelanced for the British Security Services for 2yrs

Traced Millions in Missing / Stolen Cash and Metals from private placement and standby Letters of credit and other scams during his career.

Provided evidence for some of the largest high net worth divorce cases of the last 20 years.

Successfully assisted 79 A List Celebrities and Members of Royalty Win Substantial out of court settlements, against major media groups at the high court London U.K 2019 – 2023
Gavin is an active fund raiser and supporter of Centrepoint.org.uk Youth homelessness charities in the U.K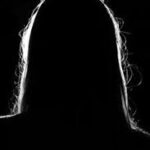 Anne-Marie Harris MIPI
Senior Consultant
(Anne-Marie Harris is bound by the Civil Service procedural rules for life and the Secret Service Act due to which she is legally bound not to post facial IDs due to CTC & Home Office clearance.)

Harris is fully trained in risk analysis, assessment and mitigation, submissions for Ministers, annual parliamentary reports, data analysis and Interrogation, various databases, compliance and auditing. Harris is (CTC) Counter Terrorism Cleared.
She started her professional career in the Civil Service, where she stayed for 15 years, working in the Department of Constitutional Affairs and in the Ministry of Justice. Over this time, Harris gained a plethora of experience – from data analysis to complex Risk Management and Mitigation, Research & Investigation and leading and managing teams.
Her experience with lawyers, barristers and judges makes her a key member of the team, as she is second to none at liaising with the Judiciary and HMCS. Her key strengths include research and analysis, investigating anomalies and irregularities quickly and accurately in order to develop solutions and problem solving.
Anne-Marie accepts four Pro Bono cases a year in scenarios she feels clients deserve justice.
AG MBE
Senior Consultant
For National security reasons AG MBE facial ID and full information cannot be openly published here.
AG joined the line of inquiry board in December 2022, after having a distinguished Military and Police career. AG was awarded a Member of the British Empire by Her Majesty Queen Elizabeth II in 2012.
Pre Position Police – (January 2016 – July 2021)
British Army Soldier – (January 1990 – January 2016)
Served in Cyprus, Germany, United Kingdom, Northern Ireland, Kosovo, Bosnia, Kuwait, Sierra Leone, Afghanistan & Iraq.
Anti Surveillance – Surveillance Operative in Counter Surveillance, Attack Methods, Identifying & Responding to Suspicious activity, Pre Planning and Full Risk assessment.
Honours & Awards
Awarded, MBE – Member of the Most Excellent Order of the British Empire at Buckingham Palace by, late 'Her Majesty Queen Elizabeth II'. New Year's Honours List 2012
Best All-Round Army Recruit, 1990 (Director of Infantry Award)
Accumulated Campaign Service Medal (ACSM) – 2010
Best All-Round Recruit – Police – 2016
2 x Police Commissioner's Commendation – 2018 / 20
Languages
Fluent in English, German, and basic understanding of Spanish
Darren Jones
Senior Consultant
Darren enjoyed a successful police career working within Essex, Metropolitan, and Kent police services. He was a detective serving on high profile specialist units, including murder, rape, robbery and fraud. He is a very experienced investigator, having been involved with significant investigations securing both criminal and civil prosecutions.
One case of note was a multi-million pound identity theft and money laundering investigation involving a leading insurance provider. Eight defendants were convicted and sentenced totalling in excess of 30 years imprisonment.
In recent years he has been successfully involved in the preparation and presentation of criminal and civil cases.
Darren has excellent relationships with Criminal and Civil Solicitors & Barristers.
Qualifications & Expertise
Level 6 highest police access
Advanced report writing
The preparation of five part evidential witness statements to be used within a criminal or civil prosecution
Video interviews of Significant and key witnesses (Memorandum to Achieving Best Evidence)
Joint Investigation with Redbridge Area child protection committee training consortium
Cognitive witness interviews
Attended numerous witness and suspect interview courses in accordance with the P.E.A.C.E model
The Detective Investigators foundation course New Scotland Yard Crime Academy
Completed Detective Investigators 2 year Program in accordance with Centrex. Worldwide Policing Excellence
Assessor for suspect interview Investigative training Tier 2
Tutor Detective Training course enabling assessment and training of Trainee Detectives
Family Liaison Officer Course
Critical Incident Awareness
Diversity
Disclosure (Dealing with the evaluation and presentation of evidential documents and exhibits within a criminal or civil prosecution case)
Cultivation of Informants and handling (level 2)
Major incident (Mass disaster trained, in particular working within a mortuary environment gathering evidence and preservation of exhibits to be used either in a coroners court or criminal court)

Holmes 2(The Holmes methodology is a police technique used in criminal investigations in the United Kingdom, which emphasizes logical deduction and attention to detail.)
John Bees
Managing Director
John entered the world of financial services in 1972, as Sales Director of Pensions for an insurance company. In 1982, he became Sales Director for Redcliffe Associates Ltd in Bristol, where he stayed until he established himself as an Independent Financial Advisor and started his own business, Bees & Co Financial Services, dealing mostly with non-UK banks such as Julius Baer, Lombard Odier, Berenberg and others serving high-net-worth individuals and companies. As an expert on corporate finance, he has helped many clients to sell their businesses in the best and most cost-effective way. His largest transaction so far has been £160 Million with many reaching the region of £90 million. Understandably, he had to come up to speed rapidly with forensic accounting, and financial investigations, which led him to meet Gavin Burrows.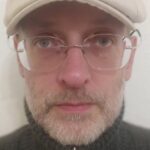 Bartomeu Palliser
Senior Consultant
Bartomeu is a senior member of our team and a board member. Bartomeu is a solutions man in regarding all matters investigative related, both traditional trade craft, cyber related problem solving and white-hat hacking with over 23 years experience. Bartomeu separates his time between Madrid, London and New York.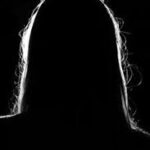 Maggie Thorne
Former CIA Operative
Due to the sensitivity of her work with the CIA and Kroll, we can't reveal any other information about Maggie. Suffice to say though that she is experienced in and has a highly developed skill set in tools and internet methodologies. Heading our cyber group in unearthing information from all sources of interest. Whether by trawling & harvesting data from the most inaccessible areas of the internet. Black web/Dark web and Ransomware FULL data recovery. She has contributed to the positive resolution of more than 1300 cases.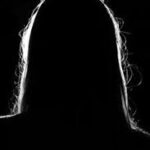 A.Elaine Giles
Executive Manager
Executive Manager, who has worked with Burrows as an investigator and case manager since 1994.
Highly experienced in all forms of investigative & intelligence case management.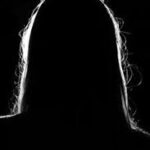 Louisa Sparks
Executive Consultant
Executive Consultant, and experienced investigator and Intelligence Operative who started her career in 2005. As a civil service operative, Sparks brings national and international intelligence experience to the team.
Mark Newman
Mark Newman
An Oxford graduate who focused on international business development and investment banking in the earlier part of his career. After 3 yrs government service Mark made the decision to move to the private sector in 2020 joining LOI Global as an expert on Business Mode Analysis, Realistic Set-Up, restructuring, compliance, start-ups, operation monitoring and exit strategies, Investigative Due Diligence and Forensic Accounting. Unpicking the most complex of financial strategies, instruments, SPVs, trusts and hidden assets worldwide. 
Alf Morgan
Undercover Specialist
A former member of the Territorial SAS, Morgan has had a remarkable career spanning 25 years working undercover in the U.K. and abroad for the Metropolitan Police. An investigation specialist in covert surveillance, management of teams and undercover work placements.
Vihaan Vohra
Internet Counterfeit Analyst
Initially trained in programming and systems, before training with Google in PPC and sponsored advertising, Vihaan returned to New Delhi, India in 2013, after already working in white-hat hacking in the USA. Realising Vihaan's key area of expertise is identifying fake sites, fraudulent sites, advertising and how to trace, identify and shut down operations globally. No longer a freelancer, Vihaan works solely for LOI, and our clients in need of fast solutions to the aforementioned investigative Internet challenges.