LOI Team
We are extremely well networked to reliable sources and we never will or have ever identified whom are clients are without their [clients] Express Permission. LOI guarantees absolute discretion and client confidentiality.
Here is a list of some of the members of our team. 
Many of our investigators have previous experience working for the Government at National level, including the British Intelligence services and the CIA. 

They also have experience co-operating with foreign governments and working with police units,  with the exception of our youngest team member. 

Due to the nature of our business, the identity of some our operatives needs to remain protected. However, we'd like you to meet some of the key members of our team here.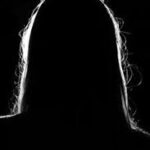 Maggie Thorne
Former CIA Operative
Due to the sensitivity of her work with the CIA and Kroll, we can't reveal any other information about Maggie. Suffice to say though that she is experienced in and has a highly developed skill set in tools and internet methodologies. Heading our cyber group in unearthing information from all sources of interest. Whether by trawling & harvesting data from the most inaccessible areas of the internet. Black web/Dark web and Ransomware FULL data recovery. She has contributed to the positive resolution of more than 1300 cases.
A.Elaine Giles
Executive Manager
Executive Manager, who has worked with Burrows as an investigator and case manager since 1994.
Highly experienced in all forms of investigative & intelligence case management.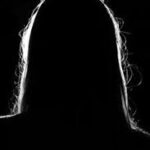 Louisa Sparks
Executive Consultant
Executive Consultant, and experienced investigator and Intelligence Operative who started her career in 2005. As a civil service operative, Sparks brings national and international intelligence experience to the team.
Mark Newman
Mark Newman
An Oxford graduate who focused on international business development and investment banking in the earlier part of his career. After 3 yrs government service Mark made the decision to move to the private sector in 2020 joining LOI Global as an expert on Business Mode Analysis, Realistic Set-Up, restructuring, compliance, start-ups, operation monitoring and exit strategies, Investigative Due Diligence and Forensic Accounting. Unpicking the most complex of financial strategies, instruments, SPVs, trusts and hidden assets worldwide. 
Alf Morgan
Undercover Specialist
A former member of the Territorial SAS, Morgan has had a remarkable career spanning 25 years working undercover in the U.K. and abroad for the Metropolitan Police. An investigation specialist in covert surveillance, management of teams and undercover work placements.
Vihaan Vohra
Internet Counterfeit Analyst
Initially trained in programming and systems, before training with Google in PPC and sponsored advertising, Vihaan returned to New Delhi, India in 2013, after already working in white-hat hacking in the USA. Realising Vihaan's key area of expertise is identifying fake sites, fraudulent sites, advertising and how to trace, identify and shut down operations globally. No longer a freelancer, Vihaan works solely for LOI, and our clients in need of fast solutions to the aforementioned investigative Internet challenges.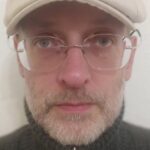 Bartomeu Palliser
Senior Consultant
Bartomeu is a senior member of our team and a board member. Bartomeu is a solutions man in regarding all matters investigative related, both traditional trade craft, cyber related problem solving and white-hat hacking with over 23 years experience. Bartomeu separates his time between Madrid, London and New York. 
Duncan Batch
General Private Investigations
Duncan is highly skilled in interview techniques, taking statements and surveillance.
He works well on his own or as part of a team and is very adept at managing a varied caseload.
He has experience of working with:
-High-profile sports personalities
-Investigating high-value thefts
-Million pound insurance Claims (including Arson)
-Divorce & separation cases
-Obtaining photo evidence
-Serving legal documents
Duncan also has an excellent grasp of human psychology and behaviour.